About Polished Metals
Since 1979, Polished Metals has set the gold standard as a metal finishing company. We polish a wide range of metal types and offer a variety of finishes, including custom options, with a commitment to on-time delivery and unparalleled customer service.
Read More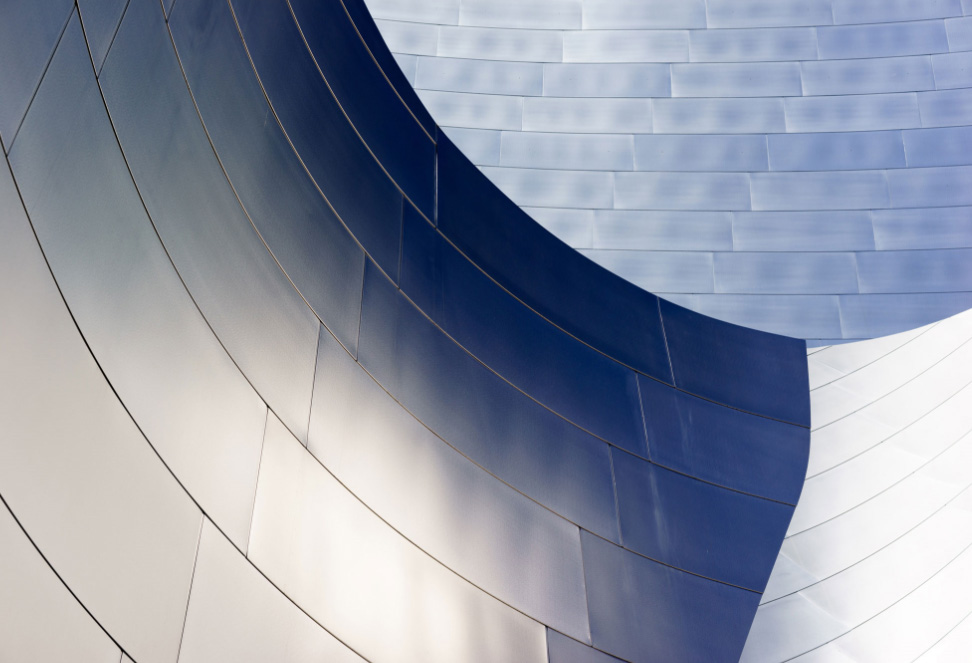 Metals
We maintain a large inventory of Stainless Steel, Muntz (Naval Bronze) / Architectural Bronze, Aluminum, Commercial Bronze, Brass, and Copper. Visit the page for your preferred metal to view the metal finishing options our company offers.
Finishes
To ensure best-in-class quality and on-time delivery, all metal finishing is done in-house by skilled craftsmen within our 50,000 sq. ft. facility. These finishes are available across all metal types.
"Polished Metals is a quality supplier with many combined years of experience from sales staff to machine operators they have great knowledge of aluminum and stainless and understand the quality that is expected of mirror finish parts. Bobby Gunther responds to my quotes quickly and he is always honest about lead times and delivery and if any delays are expected I am told up front with no surprises! The fine professionals in the plant know and adhere to our quality standards and make sure only first quality product is delivered to us on well protected well packaged pallets. With advances in fabrication technology PVC requirements become more important and Polished Metals has always been able to meet our special requirements on standard and fiber laser pvc."

Trucking and Transportation
"Plain and simple, we could not do what we do nearly as well without the consistent quality and support that we get from the entire team at Polished Metals Ltd. Your metal is top-notch, and the service that we get from David and Mary is even better! Our team has always enjoyed working with you guys, and we look forward to continuing our relationship for years to come."

Architecture and Design
"I have been working with Polished Metals and Bobby Gunther for over 30 years. They are my preferred supplier for polished and specialty metals. My company (ISO-9001 certified) works with high end architects and consultants for some of the largest Class A projects in the US. I would not consider another supplier for these projects. They always have the best quality, lead-time, customer service and competitive pricing in their industry. Their reputation in the market is exceptional and you can count on them to stand behind their product. They stand out for their large inventory and availability of specialty metals in all types of finishes and gauges. This is extremely important for us when working with just in time inventory."

Elevators and Escalators
"Mary, It has been a pleasure working with you over several years. A fabricator is only as good as his suppliers, that is why we worked with you. You are one of the best in the industry."

Architecture and Design
"I have worked with Polished Metals periodically throughout my 18 year carrier in the custom metal fabrication industry. They have been a consistent, reliable vendor for me both in regards to informational needs and as a product supplier. Quotes are often required to be turned around by me very quickly and Bob Gunther at Polished Metals sends me pricing and lead-times extremely fast. Our product arrives when we are told it will and if there are any delays (which does not happen often) we are informed ahead of time, which is appreciated. Product arrives undamaged and is of good quality 99% of the time and when there is an issue with damage or defects Polished Metals responds quickly and makes things right quickly. I highly suggest using Polished Metals for your quality metal needs."

Architecture and Design
"I work with few material vendors and Polished Metal's customer service is by far the best. Bob Gunther answers all my emails on time, even on weekends. He always gives me accurate delivery times, which is very helpful on our work schedule. If there is something delaying the order he will let me know as soon as possible. If all my vendors had the same customer service, it would definitely make our job easier."

Elevators and Escalators
"When it comes to metal companies there are loads of companies that talk a good game, but Jay Isherwood from Polished Metals helps you make it happen. Polished Metals has offered us a great service with unparalleled consistency and amazing quality control. He has given us the confidence we needed to make an accurate timetable with our clients and each time, delivered as promised. Looking forward to the next project and working together again, thank you."

Architecture and Design
"Our company produces and installs complex high-end projects in New York City. Procuring the materials for projects like the Edge Observation Deck at Hudson Yards can be extremely involved. Polished Metals exceeded our requirements for all our architectural metal needs on this and many other demanding NYC projects. Over the years they have provided everything from raw material to complex fabricated components for our installations. The key to our relationship has been outstanding communication and trust. As anyone in the construction industry knows things can change in an instant, how a company responds to those changes is critical. Mary and the whole team at Polished Metals have shown that they not only respond but have come through for us time and again."

Architecture and Design
"Working with Polished Metals is always a pleasurable and exceptionally professional experience. Their range of capability is nearly limitless and in the fabrication industry they are extremely helpful in making sure a top quality product is delivered every single time. The sales team is nothing short of professional, they are very knowledgeable of the industry and they deliver top shelf service every time. Material range is everything we could need and they are surely a top choice when it comes to purchasing material for a project, large or small. If you want a top quality product and an enjoyable experience in receiving it, choose Polished Metals!"

Architecture and Design
"Polished Metals has been a Preferred Vendor of ours for over a decade. Our corporate philosophy dictates that we have Alternate or Secondary Supplier for all product, with the exception of #8 Mirror Polished Stainless Steel. We've tried to qualify other suppliers to no avail, as none of them can compete in any of the critical categories. The Customer Support provided by Bob Gunther cannot be replicated, pricing is fair, delivery is always on-time and quality is fantastic. As the Corporate Purchasing Manager for the last 7 years, not once have I had a negative experience with Polished Metals. I can't say enough good things about them."

Architecture and Design
LEED Information
LEED means Leadership in Energy and Environmental Design. It is a rating system, a certification for "green" buildings, developed by the Green Building Environmental Council of the United States (USGBC) and provides certain environmental standards for construction.