Trucking and Transportation
Polished Metals supplies millions of pounds per year in finished Stainless Steel and Aluminum metals specifically for the trucking and transportation industry.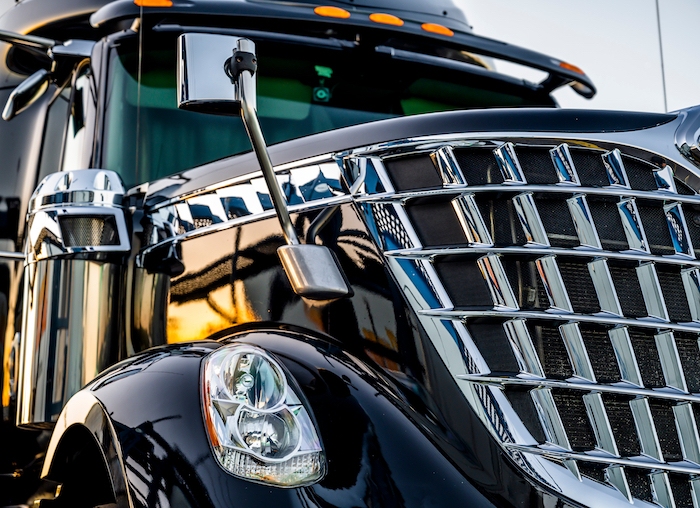 The most common semi-truck parts that we outfit include:
Class 8 Semi-Trucks
Bumpers, fender guards, exhaust stacks, internal trim, bulkheads, battery covers, smokestacks, fuselage, grill, hub caps, mirrors, trim, panels, rocker panels, toolboxes, sun visors, vent covers and accessories, etc.
Truck Trailers and Horse Trailers
Trim, outside panels, etc.
Due to our depth of experience within this particular market, our team anticipates the various needs unique to this industry. In order to respond to short lead times with ease and accommodate shipping needs, we maintain close relationships with metal service centers. In addition, we often make product recommendations regarding the durability or anti-corrosion properties of specific metals, as well as the use of a product such as Tanker Brite to clean aluminum and stainless steel tank trucks and portable tanks.
"Polished Metals is a quality supplier with many combined years of experience from sales staff to machine operators they have great knowledge of aluminum and stainless and understand the quality that is expected of mirror finish parts. Bobby Gunther responds to my quotes quickly and he is always honest about lead times and delivery and if any delays are expected I am told up front with no surprises! The fine professionals in the plant know and adhere to our quality standards and make sure only first quality product is delivered to us on well protected well packaged pallets. With advances in fabrication technology PVC requirements become more important and Polished Metals has always been able to meet our special requirements on standard and fiber laser pvc."

Trucking and Transportation