​Bronze channel is a commonly used extruded metal product that is especially popular in the architecture and design space. With excellent tensile strength and resistance to corrosion, bronze is an ideal choice for structural applications, while its rich color is popular for an creating a classic, elegant look in applications where the metal will be visible.
At Polished Metals, we process and finish many varieties of bronze channel, including popular U channel and C channel extrusions used across a variety of industries. Between our large in-house metal finishing facility and the unmatched skill and experience of our team, we're able to process high-volume orders with supreme attention to detail and quality. Learn more about our product offerings, or reach out to us to get a quote for your project.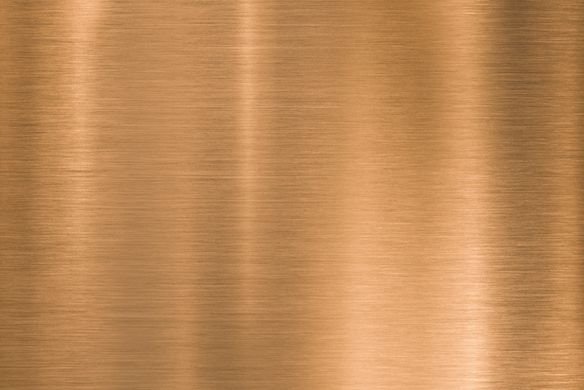 Bronze Channel Use Cases
Bronze channel products see use across many industries worldwide. As with all metal channels, bronze channel is frequently used as structural support. However, thanks to the stunning appearance of bronze, this product is also frequently used for ornamentation, decoration, and design purposes.
Architecture & Construction 
Metal channels are commonly used as structural support, adding structural integrity to materials like concrete or even wood frames. While bronze is not as common as other metals in this regard, its tensile strength rivals even traditional supporting metals such as steel. 
Most commonly, bronze channel is used for structural supports in cases where such supports will be visible or where corrosion resistance is paramount.
Design & Ornamentation 
As with all red metals, bronze provides a unique appearance that can't be matched by popular metals such as aluminum and steel. 
Bronze is often used for decorative purposes, with colors ranging from its traditional reddish hue to lighter and brasslike depending on the specific composition. In addition, bronze can develop a patina over time, adding shades of green or darker brown. Bronze channel may be used for window and door frames, mullions, railings, trim, or other decorative designs.
Other Use Cases 
Similarly to its role in construction and engineering, bronze channel may play a supporting role by forming supports or protective covers for various components of a building. For instance, bronze channel may be used to conceal or protect electrical wiring while maintaining the look of the interior design.
Our Bronze Channel Offerings
At Polished Metals, our team can finish high volumes of bronze channel products according to various specifications for shape, size, and thickness.
C Channel
A C channel is an extruded metal product that is shaped like the letter "C" when viewed in profile (that is, from one end or the other). C channel products have a tapered flange that is wider toward the "web" of the channel.
U Channel
Similarly, U channel is also an extruded product with a shape very akin to the C channel. However, U channel lacks the tapered flanges of C channel. 
Properties of Bronze
Polished bronze features a number of unique properties that make it highly favorable in a number of industries and use cases. For one, it is very strong, with tensile strength that measures up well to metals like stainless steel. Bronze is highly corrosion resistant, making it an ideal choice for areas with harsh climates (such as coastal or marine environments). 
Finally, bronze products offer a striking appearance that is impossible for other metals to match. As an alloy of copper, it features reddish or yellowish hues that stand out from metals like aluminum and stainless steel and that may be favored when considering the overall appearance and aesthetic of a building.
Your Top Bronze Channel Supplier
At Polished Metals, we're known throughout the world for our best-in-class metal finishing services. Our expansive inventory includes a broad selection of metal types and extruded products, including channels made from brass, bronze, stainless steel, aluminum, and more. 
You know you're working with the best when you work with the Polished Metals team. If you have questions about our bronze channel offerings or have custom metal finishing needs, please reach out to us.
"Plain and simple, we could not do what we do nearly as well without the consistent quality and support that we get from the entire team at Polished Metals Ltd. Your metal is top-notch, and the service that we get from David and Mary is even better! Our team has always enjoyed working with you guys, and we look forward to continuing our relationship for years to come."

Architecture and Design
"I have worked with Polished Metals periodically throughout my 18 year carrier in the custom metal fabrication industry. They have been a consistent, reliable vendor for me both in regards to informational needs and as a product supplier. Quotes are often required to be turned around by me very quickly and Bob Gunther at Polished Metals sends me pricing and lead-times extremely fast. Our product arrives when we are told it will and if there are any delays (which does not happen often) we are informed ahead of time, which is appreciated. Product arrives undamaged and is of good quality 99% of the time and when there is an issue with damage or defects Polished Metals responds quickly and makes things right quickly. I highly suggest using Polished Metals for your quality metal needs."

Architecture and Design
"Mary, It has been a pleasure working with you over several years. A fabricator is only as good as his suppliers, that is why we worked with you. You are one of the best in the industry."

Architecture and Design
"When it comes to metal companies there are loads of companies that talk a good game, but Jay Isherwood from Polished Metals helps you make it happen. Polished Metals has offered us a great service with unparalleled consistency and amazing quality control. He has given us the confidence we needed to make an accurate timetable with our clients and each time, delivered as promised. Looking forward to the next project and working together again, thank you."

Architecture and Design
"Our company produces and installs complex high-end projects in New York City. Procuring the materials for projects like the Edge Observation Deck at Hudson Yards can be extremely involved. Polished Metals exceeded our requirements for all our architectural metal needs on this and many other demanding NYC projects. Over the years they have provided everything from raw material to complex fabricated components for our installations. The key to our relationship has been outstanding communication and trust. As anyone in the construction industry knows things can change in an instant, how a company responds to those changes is critical. Mary and the whole team at Polished Metals have shown that they not only respond but have come through for us time and again."

Architecture and Design
"Working with Polished Metals is always a pleasurable and exceptionally professional experience. Their range of capability is nearly limitless and in the fabrication industry they are extremely helpful in making sure a top quality product is delivered every single time. The sales team is nothing short of professional, they are very knowledgeable of the industry and they deliver top shelf service every time. Material range is everything we could need and they are surely a top choice when it comes to purchasing material for a project, large or small. If you want a top quality product and an enjoyable experience in receiving it, choose Polished Metals!"

Architecture and Design
"Polished Metals has been a Preferred Vendor of ours for over a decade. Our corporate philosophy dictates that we have Alternate or Secondary Supplier for all product, with the exception of #8 Mirror Polished Stainless Steel. We've tried to qualify other suppliers to no avail, as none of them can compete in any of the critical categories. The Customer Support provided by Bob Gunther cannot be replicated, pricing is fair, delivery is always on-time and quality is fantastic. As the Corporate Purchasing Manager for the last 7 years, not once have I had a negative experience with Polished Metals. I can't say enough good things about them."

Architecture and Design