Brass bars are a highly versatile extruded metal product, with unique aesthetic and functional properties that give them utility across countless industries. Whether used as a decorative element, a safety feature, or as structural support, the many types of brass bar products available—including flat, round, and more—see use each and every day.
At Polished Metals, we finish a wide variety of extruded brass products, including brass bars of all shapes and sizes. Whether you're in need of flat, round, hex, or square brass bar, our 50,000 square foot metal finishing facility enables us to process high volume orders with pinpoint precision across each and every item. Request a quote today!​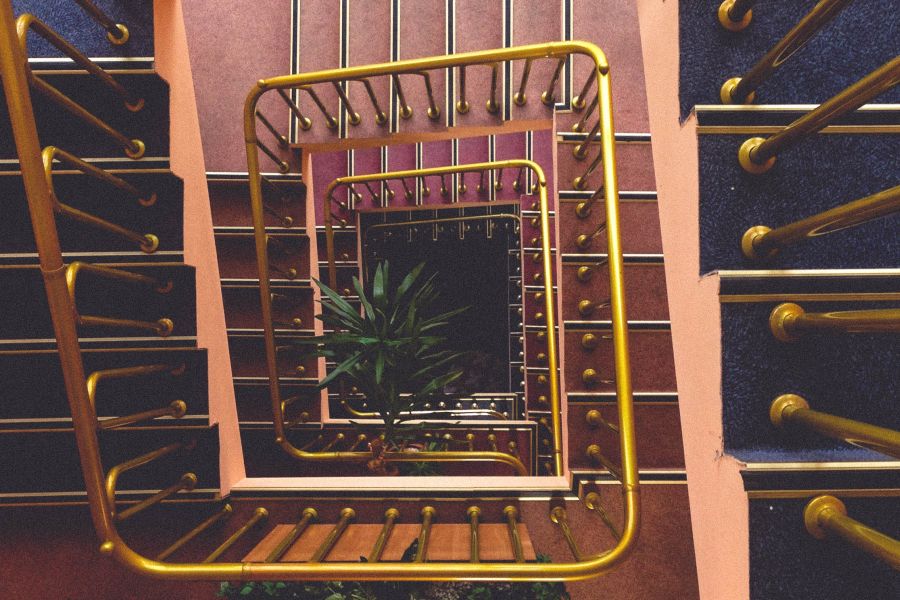 What Are the Different Types of Brass Bars?
Unlike pipes, which are hollow, bars are solid pieces of metal that may be extruded in a range of different shapes. Some of the most common include round, square, flat, and hex bars. At Polished Metals, we have the equipment and experience needed to finish brass bars of many shapes and sizes. 
Round Bar

–

Round bars tend to be what people first picture when they imagine any kind of metal bar. Round brass bars may be commonly seen in electrical work, architectural projects, safety railings, mechanical applications, and more.

Flat Bar

–

Flat bars have a rectangular shape that is much wider than it is thick. When made with brass, flat bar products may be used for many architectural and design applications, including as braces, decorative features, or railings, such as for flat handrails often found in elevators.

Square Bar

–

As the name implies, a square bar is a solid rectangular bar that is symmetrical on all four sides. 

Hex Bar

– Hex bars (short for "hexagon") are extruded with six equal sides in a symmetrical, hexagonal shape. These bars are surprisingly versatile, with uses as wide ranging as construction, plumbing components, and machine parts.
Why Brass?
Polished brass is highly favored for various types of metal bars for several reasons. When used as a decoration, for trim and edging, or for other highly visible applications, its yellow-gold color lends it a unique aesthetic that can't be matched by other metals. Further, its high conductivity and resistance to corrosion give it excellent durability, and its tensile strength can even surpass that of stainless steel, depending on the compositions of each.
Brass Bar Use Cases
Brass products see use across a wide range of industries due to the properties mentioned above. Our team has finished brass bars for use across many projects, including the following use cases:
Architecture and Design

– Brass bars are common throughout the architectural industry for various ornamental and structural purposes.

Elevators and Escalators

– Both functional and aesthetic, brass bars often feature prominently in elevators and escalators, including for safety railings, as machine components, and more. 

Electrical Work

– Brass is highly conductive and corrosion resistant, both of which are uniquely critical properties in many electrical projects.

Plumbing

– Similarly to the above, plumbing is another industry where corrosion resistance is key. Brass fittings and plumbing components are highly sought after in this industry.

Structural Supports

– Brass has excellent tensile strength that rivals some of the strongest metal, and it is often used for support beams, braces, and more.
Reach Out to Polished Metals Today!
At Polished Metals, our team is known throughout the world for our supreme skill, attention to detail, and timeliness in supplying high-quality finished metal products. Our expansive inventory of metal types and 50,000 square foot facility gives us the capacity to process even the largest orders, with a wide variety of in-house equipment to meet the unique needs of your project.
With decades of experience and a commitment to superior craftsmanship and quality, you know you are working with the best when you choose Polished Metals. No matter what type of brass bars you need, our team can meet high-volume orders and tight timelines. Request a quote today to get started!
"Plain and simple, we could not do what we do nearly as well without the consistent quality and support that we get from the entire team at Polished Metals Ltd. Your metal is top-notch, and the service that we get from David and Mary is even better! Our team has always enjoyed working with you guys, and we look forward to continuing our relationship for years to come."

Architecture and Design
"I have worked with Polished Metals periodically throughout my 18 year carrier in the custom metal fabrication industry. They have been a consistent, reliable vendor for me both in regards to informational needs and as a product supplier. Quotes are often required to be turned around by me very quickly and Bob Gunther at Polished Metals sends me pricing and lead-times extremely fast. Our product arrives when we are told it will and if there are any delays (which does not happen often) we are informed ahead of time, which is appreciated. Product arrives undamaged and is of good quality 99% of the time and when there is an issue with damage or defects Polished Metals responds quickly and makes things right quickly. I highly suggest using Polished Metals for your quality metal needs."

Architecture and Design
"Mary, It has been a pleasure working with you over several years. A fabricator is only as good as his suppliers, that is why we worked with you. You are one of the best in the industry."

Architecture and Design
"When it comes to metal companies there are loads of companies that talk a good game, but Jay Isherwood from Polished Metals helps you make it happen. Polished Metals has offered us a great service with unparalleled consistency and amazing quality control. He has given us the confidence we needed to make an accurate timetable with our clients and each time, delivered as promised. Looking forward to the next project and working together again, thank you."

Architecture and Design
"Our company produces and installs complex high-end projects in New York City. Procuring the materials for projects like the Edge Observation Deck at Hudson Yards can be extremely involved. Polished Metals exceeded our requirements for all our architectural metal needs on this and many other demanding NYC projects. Over the years they have provided everything from raw material to complex fabricated components for our installations. The key to our relationship has been outstanding communication and trust. As anyone in the construction industry knows things can change in an instant, how a company responds to those changes is critical. Mary and the whole team at Polished Metals have shown that they not only respond but have come through for us time and again."

Architecture and Design
"Working with Polished Metals is always a pleasurable and exceptionally professional experience. Their range of capability is nearly limitless and in the fabrication industry they are extremely helpful in making sure a top quality product is delivered every single time. The sales team is nothing short of professional, they are very knowledgeable of the industry and they deliver top shelf service every time. Material range is everything we could need and they are surely a top choice when it comes to purchasing material for a project, large or small. If you want a top quality product and an enjoyable experience in receiving it, choose Polished Metals!"

Architecture and Design
"Polished Metals has been a Preferred Vendor of ours for over a decade. Our corporate philosophy dictates that we have Alternate or Secondary Supplier for all product, with the exception of #8 Mirror Polished Stainless Steel. We've tried to qualify other suppliers to no avail, as none of them can compete in any of the critical categories. The Customer Support provided by Bob Gunther cannot be replicated, pricing is fair, delivery is always on-time and quality is fantastic. As the Corporate Purchasing Manager for the last 7 years, not once have I had a negative experience with Polished Metals. I can't say enough good things about them."

Architecture and Design