Here at Polished Metals, we've produced finished metals for countless architecture and design projects. From exterior cladding for enormous skyscrapers to smaller storefronts and outdoor decorations, these projects are some of the most varied in the metal finishing industry. Oftentimes, clients in the architecture or construction industry will ask us: what is the best metal for outdoor use?
As you might imagine, the answer depends on a wide range of factors. Here are some of the most commonly seen exterior metals, and their individual cases for being the best metal for outdoor use. 
Aluminum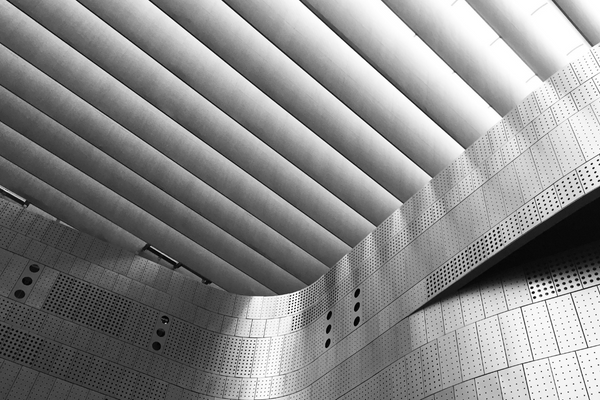 Aluminum has a strong case as an exterior metal. It has excellent functional properties, such as being malleable, lightweight, and relatively good resistance to corrosion. Specifically, aluminum does not rust, though it does oxidize and corrode over time. 
Both mirror finish and satin finish aluminum are popular for various exterior applications. Mirror finish aluminum is most commonly used for decorative purposes, while satin finish aluminum works very well for functional portions of a building's exterior or small structures such as awnings. 
While aluminum doesn't have the best corrosion resistance, it still sees plenty of use in outdoor projects given its overall durability and affordability.
Stainless Steel
Steel, concrete, and glass—those are typically the main ingredients that are put together to make most skyscrapers you'll see in major cities throughout the west. Stainless steel, the more corrosion resistant cousin to steel, is especially favored, though more expensive due to its more involved manufacturing process, which requires the addition of chromium.
However, chromium is one of the main reasons why stainless steel fares so well as an exterior metal. Chromium gives stainless steel a unique ability to develop a protective oxide layer that helps prevent the metal from corroding. Still, while this protective coating helps add to stainless steel's already incredible durability, it can be difficult to maintain the original beauty of freshly polished stainless steel without compromising the oxide layer protecting it. In addition, while stainless steel is designed to resist corrosion, it still does contain iron and can rust under certain circumstances.
Overall, stainless steel makes a great deal of sense as an exterior metal. It's generally more durable than aluminum, and depending on the finish can provide the same look given its similar color. However, it is generally more expensive, so designers and engineers should take this into consideration when planning projects.
Copper Alloys (Brass, Bronze)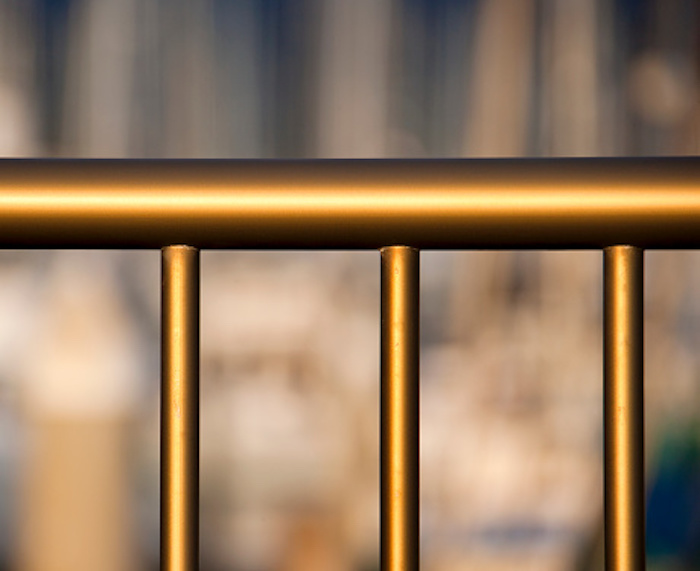 In terms of sheer durability and resistance to corrosion, copper alloys—sometimes called "red metals"—are generally king. Does this mean copper or an alloy like brass or bronze is the best metal in the industry for outdoor use?
The case for copper alloys is strong. They never rust and are highly resistant to corrosion. In fact, this class of metal is where you'll find metals like Muntz metal and naval brass, both of which were developed for use in harsh seaside environments. 
While copper do develop a patina as they age, most who choose to use copper and its alloys design with this in mind. The green patina of copper, for instance, is iconic—just think of the Statue of Liberty! 
Where copper alloys can't keep up with metals like aluminum and stainless steel, however, is in terms of cost. For the most part, brass, bronze, and especially copper come in at a higher cost than their silver-colored counterparts. Thus, while copper metal alloys stand up best against the elements during outdoor use, they're more commonly used as accents than to clad entire buildings.
Polished Metals: Best Metal Finishing for Outdoor Use
If you're planning an architecture and design project, Polished Metals is the go-to partner for all your metal finishing needs. With our 50,000 square foot in-house facility, we're able to meet the high volume and demanding timelines all too common for these projects. Thanks to our industry expertise, we can also provide recommendations for which metal types and finishes will be best suited to the individual needs of your project, particularly when it comes to standing up to the elements. Contact us today to learn more!